Click here for Pre-Sale Video
2016 Sale Catalogue – Click hereSupplementary Sheet – Click here
Click here for Individual Sire Videos
Click here for 2016 Angus LotsClick here for 2016 Charolais Lots
Welcome to the Ascot 2016
• Annual On-property
• Angus & Charolais Bull sale
• 1pm – 23 September, 2016
Firstly we would like to thank again all of last years buyers and bidders, especially repeat buyers for your tremendous support.
As per last year we will be selling 110 commercially focused bulls, 54 Angus and 56 Charolais; most of which will be 2 year olds.
We are very excited about this years line up as our bulls in both breeds exhibit superior muscle, bone and softness. As we also focus on hair and skin type, most of our sale bulls exhibit slick coats and soft skin.
They are a powerful yet positive fat group. Even more exciting following semen testing the bulls their average motility for the group is approx 79% meaning very fertile bulls.
We still maintain a very strong focus on both breeds as we genuinely believe both breeds have a purpose in improving the long term viability of the cattle industry.
ASCOT ANGUS
Angus are just such a good product that have calving ease, fertility, fast early growth, weight gain and eating quality. They are suitable for cross breeding over most breeds and also straight Angus breeding. We are continuing to source new genetics in Australia and worldwide to further improve our Angus herd so you, our clients can benefit from the bulls we sell. We are focusing on early to medium maturity Angus that have high 400 day weights and can fatten easily on grass and in the feedlot. We believe this will enable commercial breeders to turn off stock quicker and therefore be more profitable. This is without sacrificing marbling and eating quality. They are all MSA targeted.
We are aiming to have Angus that have substance and full of meat and not entirely focused on EBVs. We want a good balance of both. To this end last year we were fortunate to buy a share in partnership with 2 other studs and ABS semen distributors in the new Australian record holding angus bull Millah Murrah Kingdom K35 which was sold for $150,000.00. We AI'd a group of cows one week after the sale and have progeny on the ground already. These will be sale bulls of the future. We also purchased the top priced Clunie Range bull from their 2015 sale, and another slick-skinned, high priced Stud Sire from their 2016 sale, recently.
One of our most pleasing sires is our own sire Ascot Hallmark H147 who is breeding phenomenally for us and the Millah Murrah stud who have used semen also. We will have a number of his sons in the sale. Also represented in the sale will be: Temania Emperor, Temania Berkley, Millah Murrah Highlander G7, Docklands, Texas Global, Irelands Gapsted and Irelands Galaxy (the previous Australian
record priced bull).
ASCOT CHAROLAIS
Our Charolais are predominately Polled, medium framed, earlier maturing Charolais with a 400 day target weight and with the ability to lay down fat and MSA targeted. We are trying to instill some of the great Angus traits into our Charolais so they are more versatile in crossbreeding over most breeds once again increasing returns for the commercial producer. The feedback we are getting is that Charolais can handle the tougher environments better (humidity and heat) than Angus due to their skin colour so if we can produce an article with similar traits to Angus in a lighter skin colour Charolais will have an important place in the market.
We are continuing our homozygous polled breeding and testing program with approximately half our females having this gene now. We are doing this without losing sight of the need to retain the muscle and weight for age of the Charolais breed. We are continuing to seek out and buy bulls (as well as breed our own) with this homozygous polled gene that still have the muscle and sire appeal that we need. To this end we have recently purchased two new sires from Rosedale and Paringa Charolais Studs. Both were sale toppers and fit our breeding parameters well. We will have over 50 polled Charolais bulls in the sale of which 18 will be DNA tested "homozygous polled".
All sale bulls are semen and vet tested, vaccinated for tick fever, Pesti, 7 in 1, Botulism, vibrio and 3 day sickness. All are guaranteed.
All our females and sale bulls are fully registered and fully breedplan recorded which makes bull selection easier.
Charity Auction. Again we will be auctioning four Charolais / Angus cross steers with the "Cherish Ovarian Cancer research" being the recipient of proceeds from the top 2 highest selling steers.
For the first time Auctions Plus will be LIVE VIDEO STREAMING the sale so as well as being able to bid on line you can view each animal and listen to the auction live.
We look forward to catching up with you at the sale or before hand for inspections. Complimentary morning tea, lunch and drinks will be provided at the sale.

Yours sincerely,
Jim and Jackie.
Agents' details:
Stud Stock & Blood Stock
Mike Wilson
0418 960 036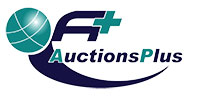 4% commission to outside Agents