ASCOT principals Jim and Jackie Wedge took their annual sale to another level on Friday after their entire catalogue sold out and in the process created a new $22,373 Queensland record Angus average on the back of overwhelming demand for their Paratrooper sons.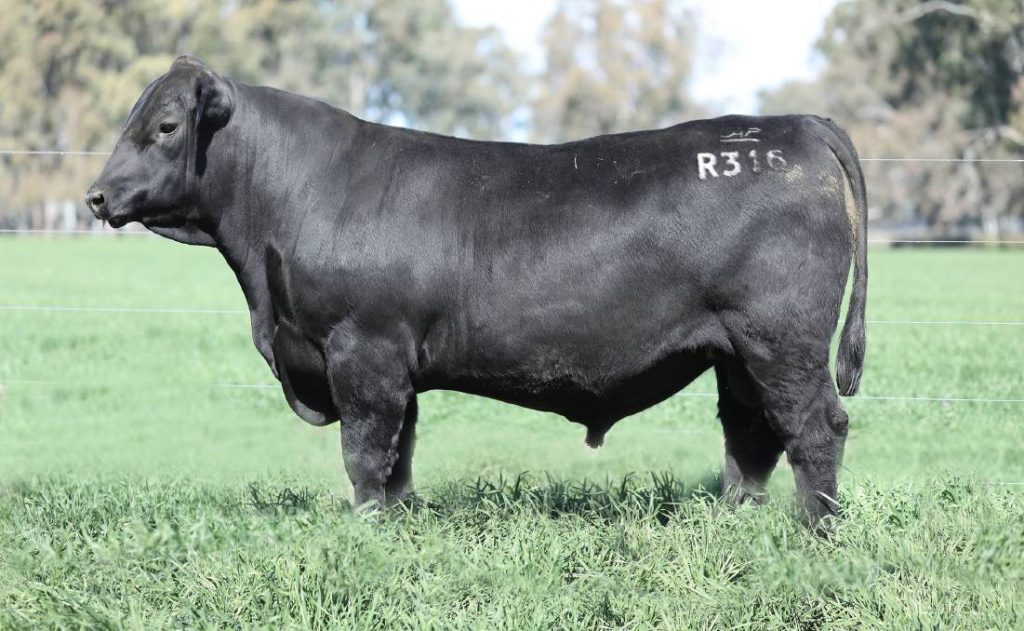 Jim Wedge was 'stunned' by the result which he said was a culmination of a lot of hard work by the Ascot team members and was pleased with the interest, especially from first-time buyers who had plenty of competition from established clients.
Overall, 154 head averaged $17,555 to return $2,703, 500 which included 67 Angus bulls for a $22,373 average and featured 10 first-crop sons of the game-changing $160,000 Millah Murrah Paratrooper which averaged a stunning $37,900 for a sale-topping $54,000.
Also included in the sale breakdown were 56 Charolais bulls which averaged $17,455 for a top of $47,500 for an overall bull sale average of $20,134 for 123 bulls – over double their previous sale average.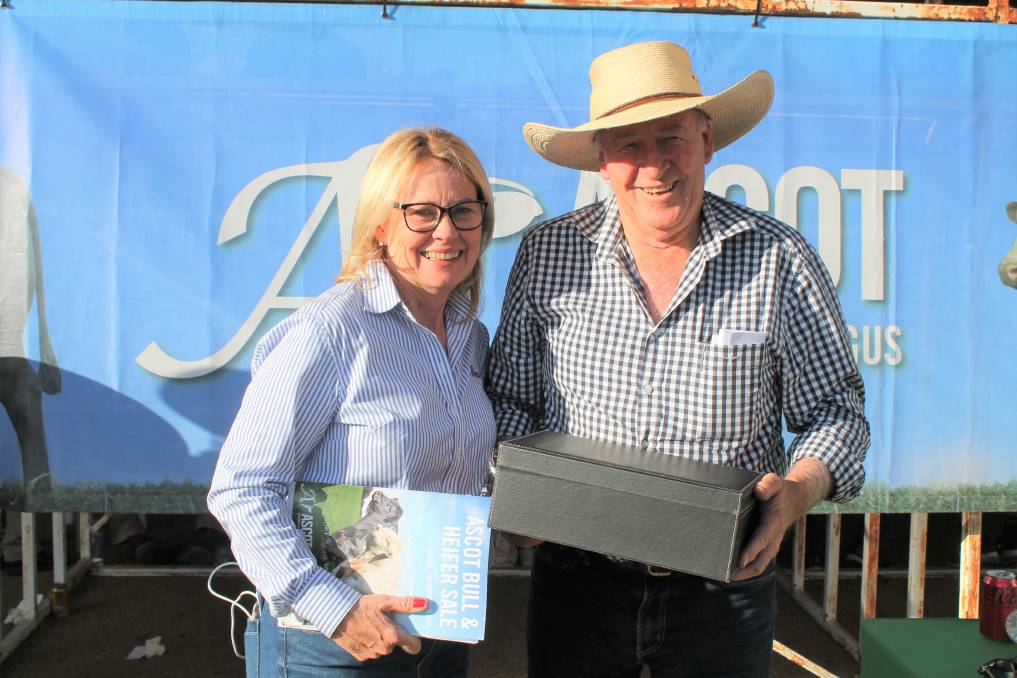 Demand for the female section was also very strong after 21 Angus heifers averaged $7905 for a top of $11,000 and 10 Charolais maidens averaged $6100 for a top of $8000. A total of 31 heifers averaged $7323.
Established client Miles Paterson, Samuel Holdings, Manumbar Station, Goomeri, was a dominant player in the market.

He not only paid the $54,000 top money for Ascot Rebellion R316, the last yearling and MM Paratrooper son in the catalogue, but also secured five Angus bulls for a $31,200 average. These Angus bulls are headed to Lyndley Station at Jandowae to cover crossbred cows.
Mr Paterson also bought six quality Charolais bulls – all homozygous polled – for a $17,667 average, and paid up to $24,000 for Ascot Questacon Q90E (P), a performance-packed son of Paringa Kilo Packer K330 (P) which was backed by top estimated breeding value rankings for several indices.
He said the Charolais bulls – all suitable for heifer mating – are destined for Manumbar Station to join to straight Brahman heifers.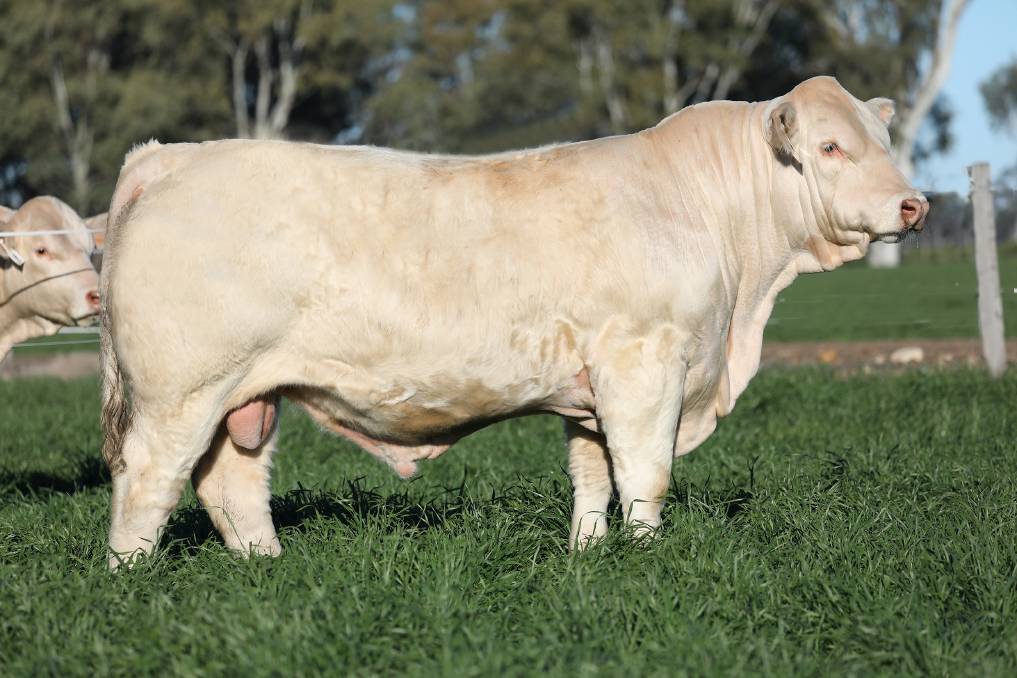 Another regular buyer was Kevin Graham, Kevin Graham Consulting Pty Ltd, Brisbane, who secured the $47,500 top-priced Charolais bull, Ascot Rockstar R139E (P), a 15-month-old son of Rosedale Lump Sum (P) which weighed 746kg and was a true curve bender in terms of his performance.
Mr Graham was operating on behalf of long-term clients Alister and Joanne McClymont, AJM Pastoral, Burleigh Station, Richmond, for their composite bull breeding program and will form part of the sire battery to join with 1000 stud grey maiden Brahman heifers.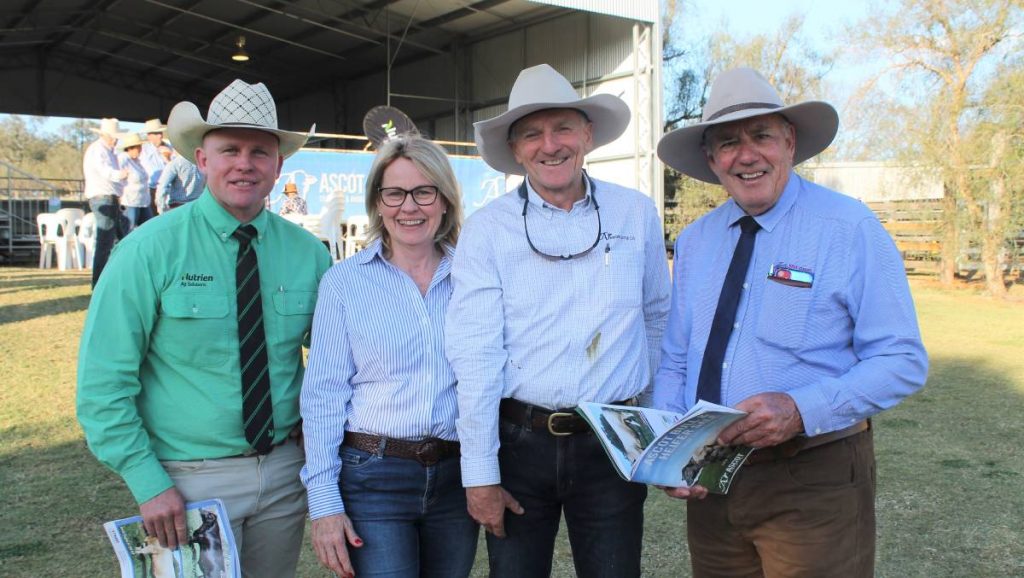 "Ascot Rockstar was an outstanding bull with a wonderful set of figures across the board and is a true stud sire," Mr Graham said.
"In addition, he has a real sire's head, great bone and tremendous spring of rib with soft fleshing throughout."
First-time buyers Stephen and Jacob Little – who recently registered their Dandaragga Angus stud at Pittsworth – bought Ascot Rita R321, a beautiful daughter of Byergo Black Magic 3348 which was positively tested in-calf to Millah Murrah Paratrooper P15 for the $11,000 top female money. The Littles bought four Angus heifers for a $9000 average.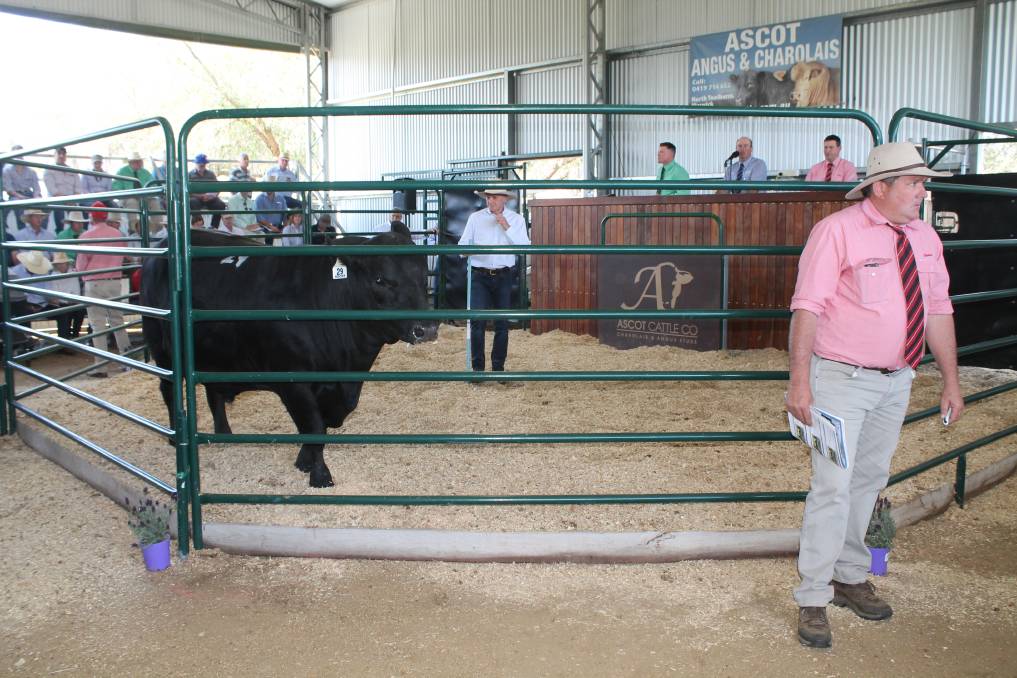 They also paid $35,000 for Ascot Revolver R303, a Millah Murrah Paratrooper son out of a full Millah Murrah blood heifer in Ascot Brenda P303. Ascot Revolver has excellent depth, muscling and a big, square butt and will be the foundation sire for their new stud.
Selling agents: Elders, Colin Say & Co Pty Ltd, Nutrien, Mike Wilson Studstock and Bloodstock; simulcast by AuctionsPlus.