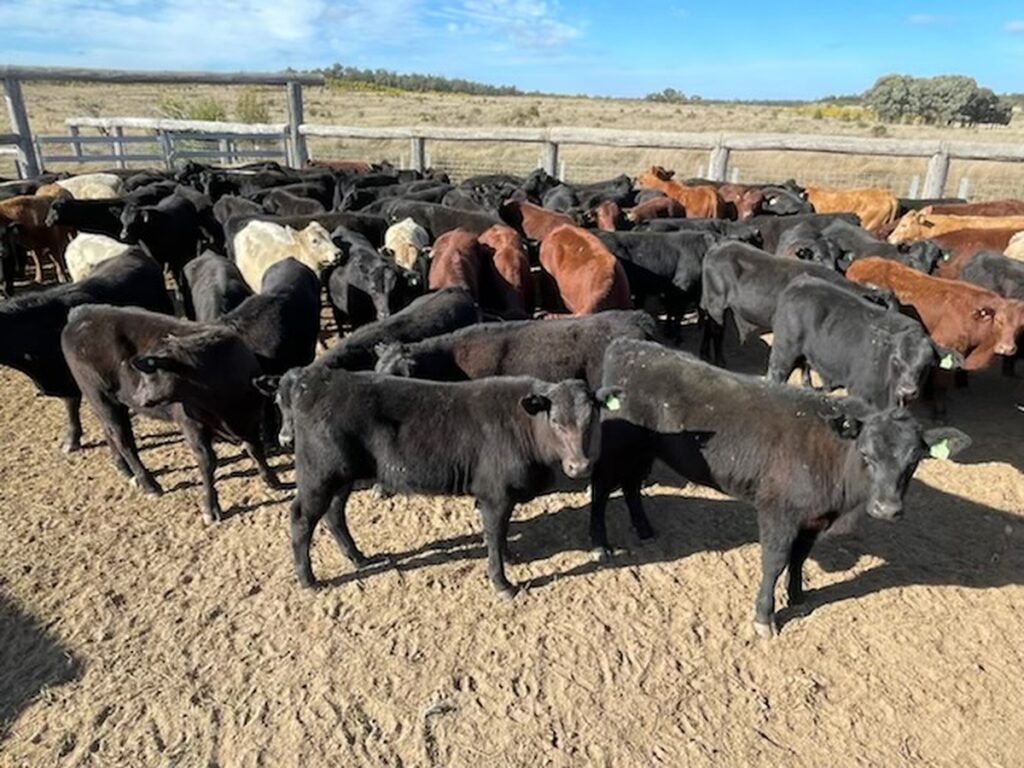 Operating as Hayes Grazing Partnership, Richard 'Milton' and Madeline Hayes, have holdings in the Maranoa region: Oakleigh Hills and Larapinta 
He described Angus as "bloody good cattle".
"They have good conformation, a quiet temperament, and they're easy to market. The natural poll gene is also very useful."
In their program, Angus are joined to Santa Gertrudis x Charolais females, and Shorthorn bulls are joined to the resulting Angus-cross females.
"This allows us to get a bit of leg in the cattle. It does get dry here so the cattle need to be able to step out a bit."
To further improve their Angus genetics, Milton has been purchasing bulls from Jim and Jackie Wedge, Ascot Cattle Co, for six years.
"Ascot produces great cattle, both Angus and Charolais. We bought five bulls in 2022 that are all performing well. The Wedges are easy to deal with as well."
Story & Photos : Matt Sherington The Land