– The Ascot Advantage – Sustainable Beef Genetics –
We are a customer focused Angus & Charolais stud breeding operation which aims to deliver low risk, thick, polled bulls, bred with an MSA targeted approach. Our breeding headquarters are located at North Toolburra Station , Warwick, Qld. We have approx. 350 stud breeders.
We have an annual on-property bull sale at North Toolburra in September each year, consisting of approximately 130 bulls.
Although we are breeding for the polled gene in the Charolais (naturally polled in the Angus) we adopt a holistic breeding approach to both the Angus & Charolais herds and don't just concentrate on single traits.
We test & breed extensively for the homozygous polled gene in the Charolais & offer all polled bulls now. Long term we feel polled cattle will be a must for all commercial herds so we like to be at the cutting edge of this development.
We rigorously collect data for both breeds & are 4 & 5 star Breed plan conformists for the 2 breeds. (5 star is the highest rating).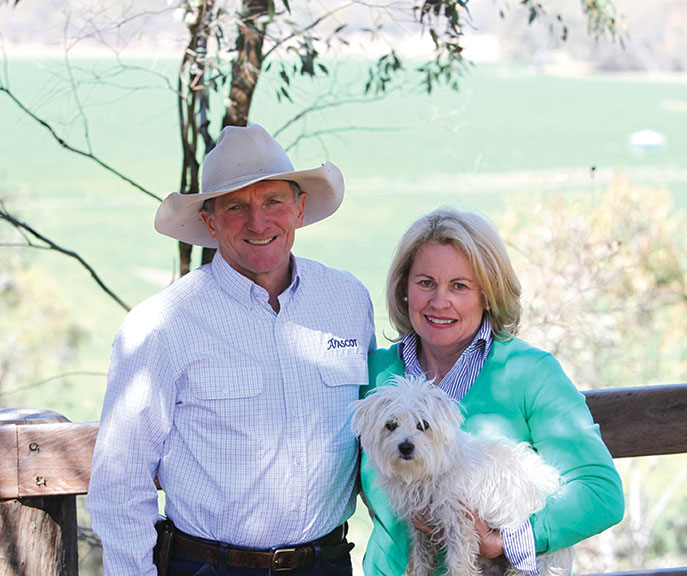 Calves are weighed at birth & all animals are weighed for 200, 400 & 600 day weights & scanned for EMA, & fats & marbling. Scrotal measurements are also taken on all males. All animals have EBV's. All females within the herd plus every sale bull is independently assessed for structure and temperament, by the industry renowned expert, Jim Green.
Each year we run extensive AI & Embryo transfer programs with the highest performance bulls & cows from Australia & around the world to keep us at the leading edge of both breeds development.
In addition to weight, growth & fertility we select for quiet temperament & calving ease. All bulls are vet & semen checked before sale as well as vaccinated for tick fever, 3 day sickness, Pesti & 7 in 1. All bulls are DNA sire verified, and pesti tested free prior to sale.
At Ascot we test each year drop for pestivirus to maintain a pestivirus-free herd.