Bruce and Andy Cook's infusion of Angus genetics has opened up a wide variety of markets for the family to sell their cross-bred progeny into.
The Cooks operate the business, with Bruce's parents Bernard and Marie Cook, from Coovin, 50km north of Clermont in the Kilcummin area, Greenhills, situated 5km away, and Dooyne, behind Moray Downs, heading up the road to Charters Towers, where their breeders are run.
The family has been using Angus for 35 years. The breed was introduced to join with their Santa Gertrudis breeding herd, which these days includes Droughtmaster breeders as well.
"When we first brought Angus into the operation we were doing a lot more feedlotting, and we found that the Angus-Santa Gertrudis performed very well on grain," Mr Cook said.

"We're still finding benefits in the breed today. As we now have plenty of blackness in the main herd, it makes it easier to sell into different markets.

"The southern buyers really like the black cattle. Most of our cattle are sold as steers, but we also have the option to put them on boats, stores or on AuctionsPlus. We get a good response whichever way we go."
The Cooks select replacement heifers from the Santa Gertrudis and Droughtmaster progeny to put with the Angus bulls. Bulls bought from Jim and Jackie Wedge, Ascot Angus, go in with first-calf heifers.
"This leads to really low birth weight calves. Through using Angus we've eliminated the calving problems we had with other breeds."
The bulls are in the paddock year-round. First-calf heifers are kept at Coovin then sent to Dooyne. The Angus bulls are kept at home for the next lot of heifers that come through.
"As we've built our breeder numbers up we're quite strict on culling for temperament and fertility. We're culling a lot harder now than we were in the building phase."
Mr Cook said their last steers and cull heifers, weighing 300kg on average, were sold through the Emerald and Clermont store sales.
"They were very well received by buyers."
They also recently had success at the 2021 Clermont Show in the commercial cattle section, picking up a second place and two third place ribbons for the steers they exhibited.
"At the sale after the show our pen of Santa-Angus steers sold to the Clermont Butcher for 500c/kg at an average of 318kg to return $1593 per head."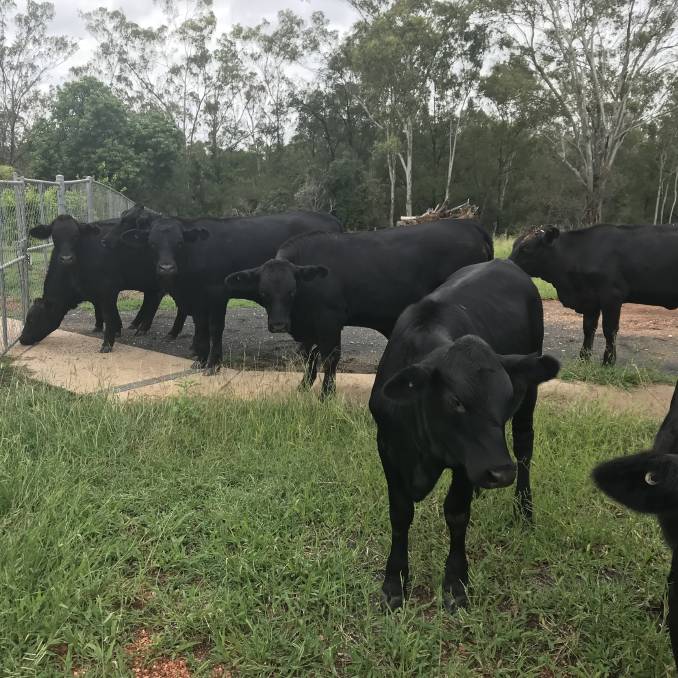 The Cooks purchased their four Ascot bulls in September, 2020.
"They have a beautiful temperament, the Wedges must cull well for that. They have beautiful structure, you can see the quality. They're also very consistent."
He said the Wedges were great to deal with.
"They're really personable, and they're genuinely interested in how we're utilising the bulls. Their sale facility is outstanding as well."
Mr Cook's grandfather Tom Cook drew Coovin in 1957, while Greenhills was purchased in the 2000s.
Both these properties comprise black soil open downs country with Brigalow scrub soil. Dooyne, which the Cooks bought 12 years ago, is predominantly ironbark country with mitchell, speargrass and spinifex grasses in the forest breeder country.
He said they've had a strong season, with good early summer rain.
"We haven't received much more lately, but our country looks really good. The sorghum harvest, which we recently completed, went really well. We now have oats and chickpeas in, and if we get a bit more rain we'll plant some more.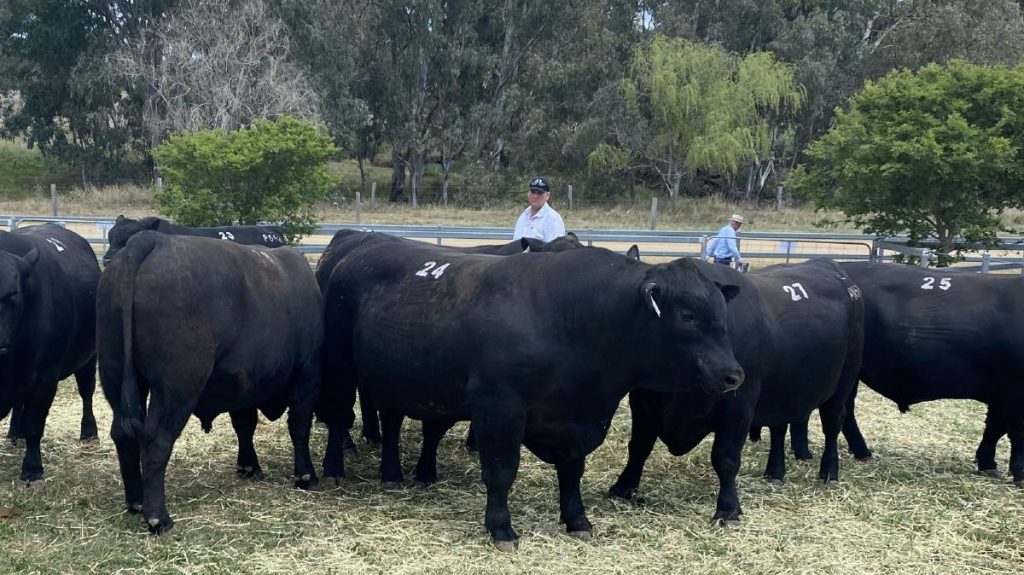 They keep a bit of sorghum and wheat to feed the cattle in the paddock, though most of it gets sold commercially.
"We have a feedlot, so if store prices start to dip we can open it back up again."
While the Cooks are happy with how the herd is performing they're moving towards getting more involved in recording and technology.
"We bought two walk-over weigh scales to incorporate into our paddocks to see how we're going with feed supplementation and paddock rotation.
"The system has a three-way draft as well, so once we set the parameters we can exclude our highest weight animals to save bringing them into draft. I think some of this technology is going to be a big time and money saver for us."