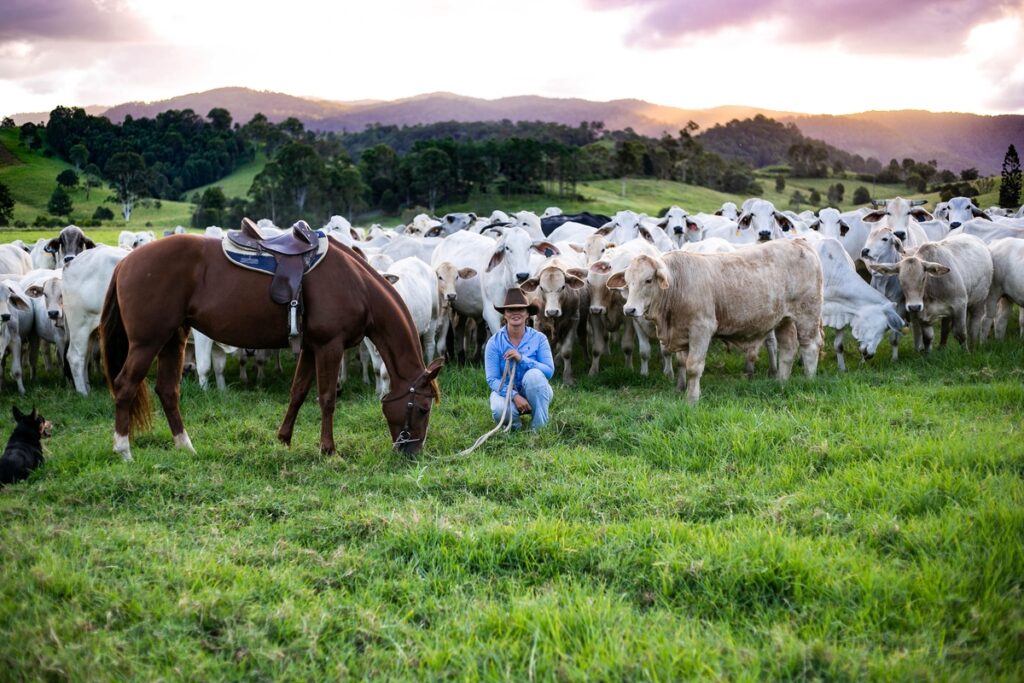 Ms Duncombe runs her 300 head breeding herd on 930 hectares at Conondale Station, on the Mary River at Conondale.
Apart from a Brahman bull Ms Duncombe keeps to breed replacement breeders, all females are joined to homozygous polled Charolais bulls she buys from Ascot Charolais
When buying, Ms Duncombe looks for docile,polled,meaty and thick bulls with good bone.
"I want them so quiet that I don't have to 'watch my back' when working on my own but then I still expect them to get out and do the job when its joining time. I also want low maintenance bulls that look after themselves," she said.
"I may pay a bit extra to get the homozygous polled genetics,but when it's branding time it's a nice relief for both the calf and myself as I don't need to dehorn, it's made my job easier and puts less stress on the animals."
She said she found the Brahman/Charolais an ideal cross for the market she aimed for.
"They are naturally polled F1 Charbrays, and I feel all females,that is what gives me a good weaner article.
Story: Helen Walker Queensland Country Life
Photos: Supplied